Civil Rights Era Poet Shares How to Create Civility in Today's Society
Breaking News!
Today's news and culture by Black and other reporters in the Black and mainstream media.
From:Huffington Post- Black Voices
Written By: Kristina Puga
Writer and activist Eugene Ethelbert Miller discussed his love for writing and history by stating:
"I wanted to be involved in every aspect of writing about it," says Miller about the politically-charged time, as sharply and energetically as if it were just yesterday. "It was just like now – with the Woman's March and Black Lives Matter…"
Miller, who goes by "Ethelbert" spent his college years immersed in black history.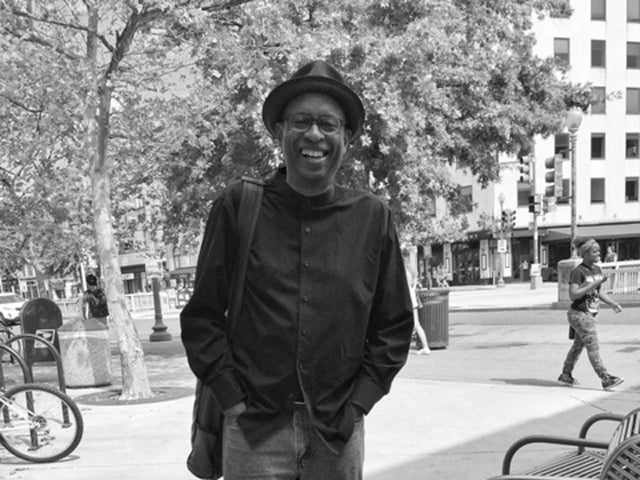 He attended college (Howard University) in the same year that Martin Luther King, Jr. was assassinated. This, among other events (such as the assassination of Robert Kennedy, and the Vietnam war) led him to began a career as a poet. He explained:  "I wrote many love poems," says Miller. "I wanted to leave behind poems that were similar to Pablo Neruda's work."
Millers' family consisted of a postal working Father, and a seamstress mother. He explained that college was "a strain financially." Therefore announcing that he would be a writer to his parents was a bit of a misunderstanding. He later explained all of the different opportunities his writings afforded him: "When I look back on my writing, it took me to places that I couldn't have gone otherwise," says the poet, mentioning the U.S. State Department sponsored some of his trips. "I went to Iraq, Saudi Arabia, people would send me to all sorts of places."
Miller continues with more inspiring anecdotes for writers of all backgrounds leaving us with this piece of life advice:
"I think what I've learned now are two things: We have to practice deep listening. We have to understand what [people] are afraid of, what they're suffering from. Then the next level is compassion."  
Read the full article here
Follow Miller's work here
Read more Breaking News here
Note: We moderate submissions in order to create a space for meaningful dialogue, a space where museum visitors – adults and youth –– can exchange informed, thoughtful, and relevant comments that add value to our exhibits.
Racial slurs, personal attacks, obscenity, profanity, and SHOUTING do not meet the above standard. Such comments are posted in the exhibit Hateful Speech. Commercial promotions, impersonations, and incoherent comments likewise fail to meet our goals, so will not be posted. Submissions longer than 120 words will be shortened.
See our full Comments Policy here.