Louisiana evokes blood purity laws in new effort to undercut Black vote
Breaking News!
Today's news and culture by Black and other reporters in the Black and mainstream media.
By Max Burns, Democratic strategist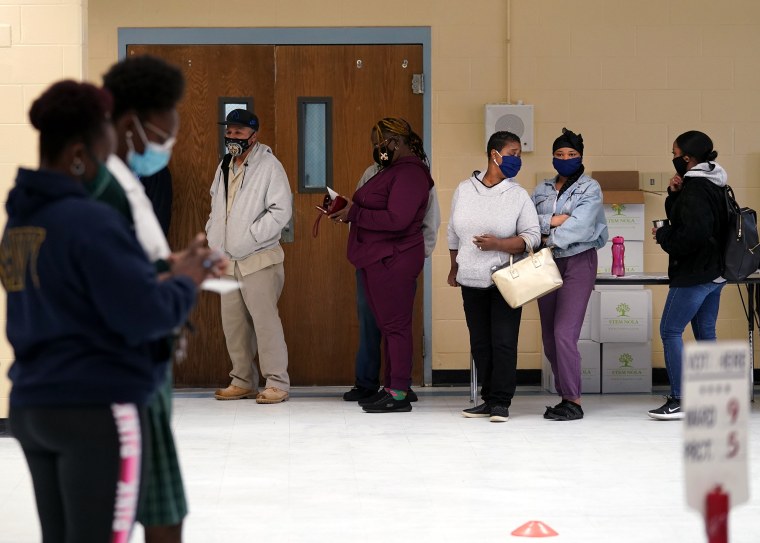 Ahead of Tuesday's midterm elections, Republicans in many parts of the country have worked to limit access to the ballot box for many individuals. But in Louisiana, they've succeeded in erasing an entire congressional district, one that not surprisingly could have gone to the Democrats. This egregious disenfranchisement — which hinges on an odious redefining of Black identity to narrow the pool of Black voters — has flown too far under the radar even as control of the U.S. House hangs in the balance.
The Louisiana move was made possible through the earlier erosion of the Voting Rights Act. Originally under the act, states with a history of discrimination toward minority voters — say Louisiana — had to pre-clear any changes to their congressional district maps with the federal government. But since 2013, when the conservatives on the Supreme Court invalidated that part of the law, the state legislatures that draw up these districts have had freer hands to marginalize certain voters.
However, these legislators are still governed by a provision of the Voting Rights Act that requires minority opportunity districts (congressional districts in which at least half of the voting age population is a minority group). In practice, opportunity districts ensure that Black and other minority voters — who may not otherwise constitute a majority in any one district even as they make up a significant part of the state population — have a voice in Congress.
To overcome this remaining hurdle, Louisiana Republicans are trying to minimize the number of Black voters who count as, well, Black.
Voter suppression was also a concern in the 2018 midterms, which may be why everyone from the ACLU to NAACP have encouraged Black voters this year. Some even argue that voter registration is inherently racist.
Don't forget to check our breaking news archive for election coverage.
Note: We moderate submissions in order to create a space for meaningful dialogue, a space where museum visitors – adults and youth –– can exchange informed, thoughtful, and relevant comments that add value to our exhibits.
Racial slurs, personal attacks, obscenity, profanity, and SHOUTING do not meet the above standard. Such comments are posted in the exhibit Hateful Speech. Commercial promotions, impersonations, and incoherent comments likewise fail to meet our goals, so will not be posted. Submissions longer than 120 words will be shortened.
See our full Comments Policy here.